Volunteer Firefighter Gets EMT License and Encourages Parents to Join Her | Local News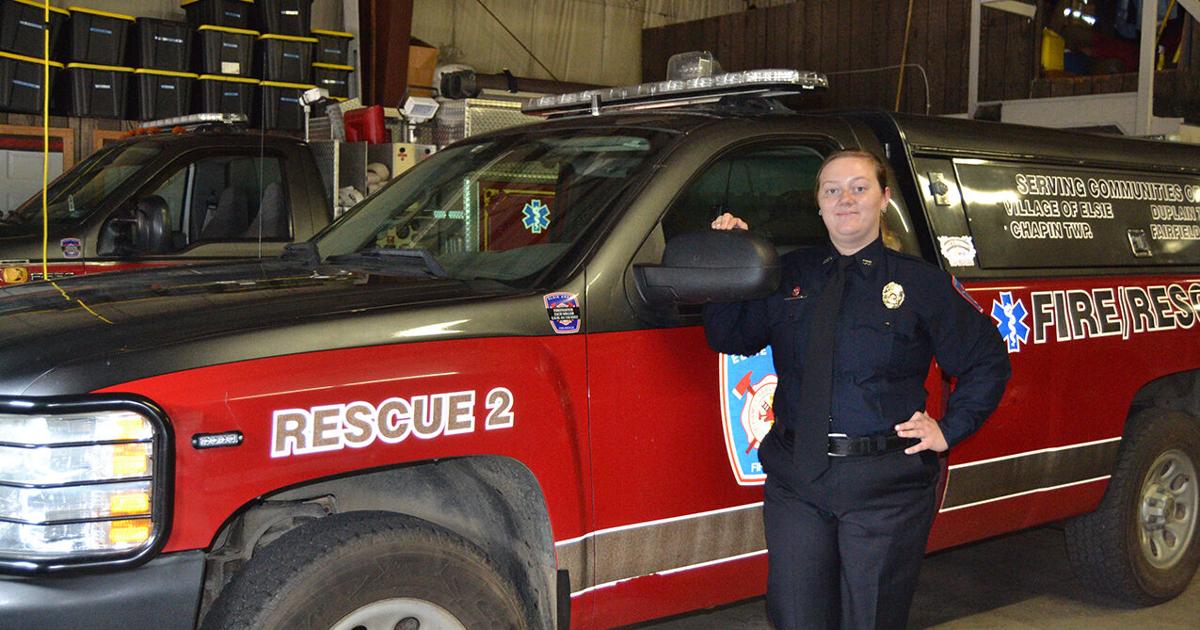 ELSIE – Kids usually follow in their parents' footsteps, but for firefighter/EMT Stacie Bush, it's the other way around.
Bush, 23, is a volunteer firefighter with the Elsie Area Fire Department who recently received her National Emergency Medical Technician License. His goal is to one day become a career firefighter.
"I've been caring for people since I was little and fell in love with it," she said. She first became interested in fire school during her freshman year of high school after attending a RESA presentation.
Her interest remained after she graduated from high school in 2018, as she has now worked for the EAFD for five years.
"My dad is a firefighter here too and he joined after me," Bush said. "We also went to fire school together."
She convinced her father, Tim Bush, to join the EAFD before they both helped convince her mother, Julie Bush, to join the volunteer auxiliary team. The Auxiliary Team provides various forms of assistance to EAFD and its members.
Bush said she is working on getting into an ambulance agency to work as an EMT, but will continue to work as a volunteer firefighter for the EAFD when available.
"Once I'm in an agency, I'm probably going to work for Montcalm County because I won't be seeing anyone I know," Bush said.
It is not uncommon for emergency personnel to work outside of the communities where they live or grew up to avoid the likelihood of knowing victims/patients.
"It's really different when you see someone you know," Bush said.
Although she has yet to see anyone she knows on an emergency call, she shared how painful it was when fellow firefighter Zach Miller was killed after being hit by a vehicle in January.
"We went to fire school together," Bush said. "He was like my brother."
In addition to searching ambulance agencies, she turns to her next target: the paramedic school.
Bush said departments are looking for versatile firefighters to fill career positions, hence his desire to become a paramedic.
"We only have four drugs that we are allowed to give (as EMTs), which are Narcan, epinephrine, nitroglycerin, and oral glucose," Bush said. Paramedics can provide a wider range of care, including placing intravenous drips and administering many more medications than a paramedic.
It will take Bush at least a year to become a paramedic, but this is the next step to joining the fire department of his dreams.
"I really care about Traverse City," Bush said. "I went there one summer and we got to see their fire department and I fell in love with it."
She said she loves being up north and being near water, which also provides additional training opportunities like water rescue.
However, she is in no rush to leave the EAFD and has praised her mentor and deputy leader, Shane Grinnell.
"I learned everything I can from this department," she said.