Vikram Angihotri, India's first double-armed amputee to get a driver's license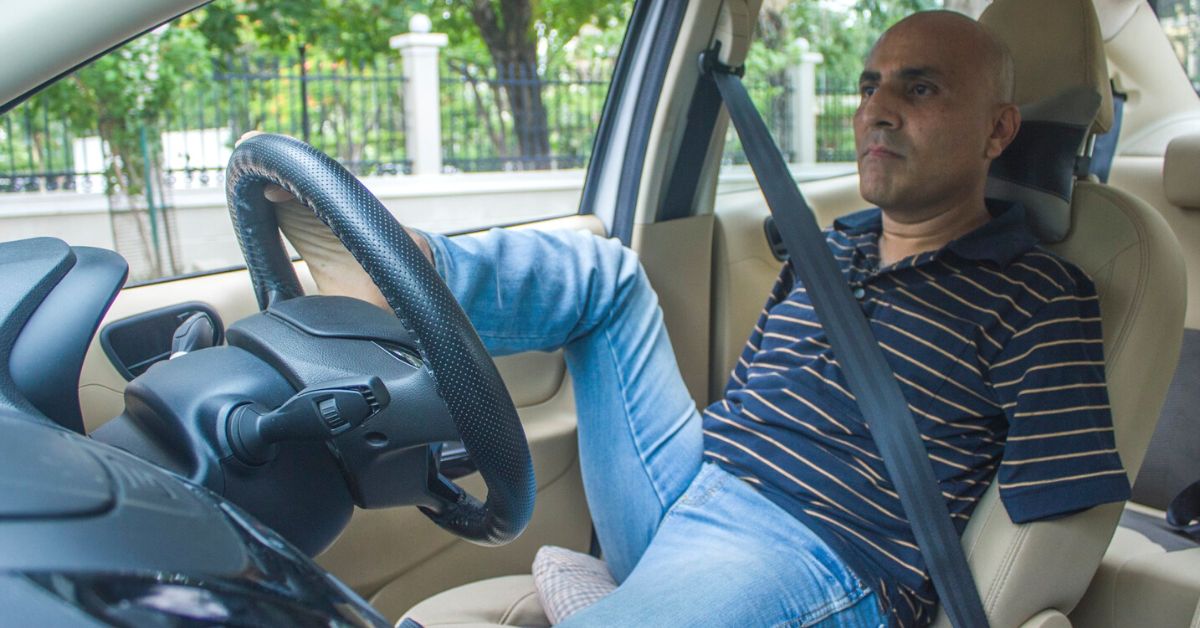 "Mhave you so much power that you take charge of your own future and your own destiny," says Vikram Agnihotri.
Ever since he lost his arms at the age of seven, when he was electrocuted, this has been his general attitude towards his disability. Today he is a popular race car driver, swimmer, football player and motivational speaker. He is also the first Indian amputee to obtain a permanent driver's license, which he obtained after a long 15-month battle.
"My parents never broke down in front of me and made me do all these things anyone else could do," he said. Local samosas.
His parents sent him to a regular school with his brother instead of a special school and encouraged him to play with the other children which made him feel welcome instead of helpless.
During those early years, an acquaintance once told him that he could perform everyday activities with his legs. Angered by the thought at first, he soon began to implement it in order to be self-sufficient.
In 2014 he also started Vital Spark Welfare Society, a foundation to help others through motivational talks. It offers workshops, conferences and training modules for all types of audiences, from schoolchildren to companies.
Watch how Vikram achieved many firsts in his life:
Sources:
https://yourstory.com/2017/09/vikram-agnihothri-driving-license-no-hands/amp
The story of Vikram Agnihotri, India's first disabled driver's license holder!
Edited by Divya Sethu