TESDA, an oil company sets up a training center in car maintenance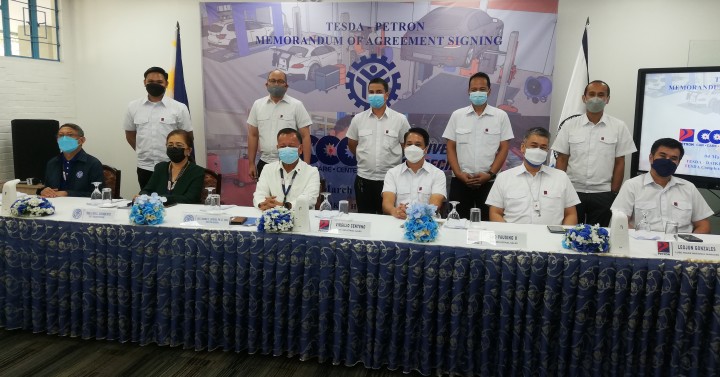 MANILA – To empower more students in automotive courses, the Technical Education and Skills Development Authority (TESDA) and a major oil company on Friday signed a partnership to establish the TESDA-Petron Car Care Center (TPCCC).
The facility will be established inside the TESDA complex in Taguig City and is expected to be completed no later than June this year.
In an interview, TESDA General Secretary Isidro Lapeña said that strengthening automotive courses will lead to fewer accidents due to mechanical failure.
Lapeña urged those who wanted to take the opportunity to enroll in automotive courses at TESDA.
Of TESDA's 200 courses, 37 are automotive related.
"(This partnership) is timely as the country has eased restrictions. We can now accommodate students at 100% capacity. Around 25 students can be accommodated per class," Lapeña said.
The state-of-the-art facility could accommodate 250 students per year.
Petron Corporation Vice President of Sales Virgilio Centeno said he is also considering employment opportunities for TESDA graduates.
"We are very happy to employ TESDA graduates," Centeno said, adding that they may set up more TPCCC branches in Visayas and Mindanao.
Lapeña told the Philippine News Agency that he finds it satisfying to see the results of the TESDA programs.
"There are people you see around you who would say they got a job through TESDA. You could see the results immediately, like some of the graduates who got a job," he said.
As part of this partnership, Petron will share its technical knowledge and programs with TESDA to update the agency's training regulations for automotive service.
TESDA, on the other hand, will organize professional training for higher level qualifications and diploma programs for automotive maintenance to identified customers and Petron automotive technicians. (NAP)