Ribbon cut on HCC's new flexible training center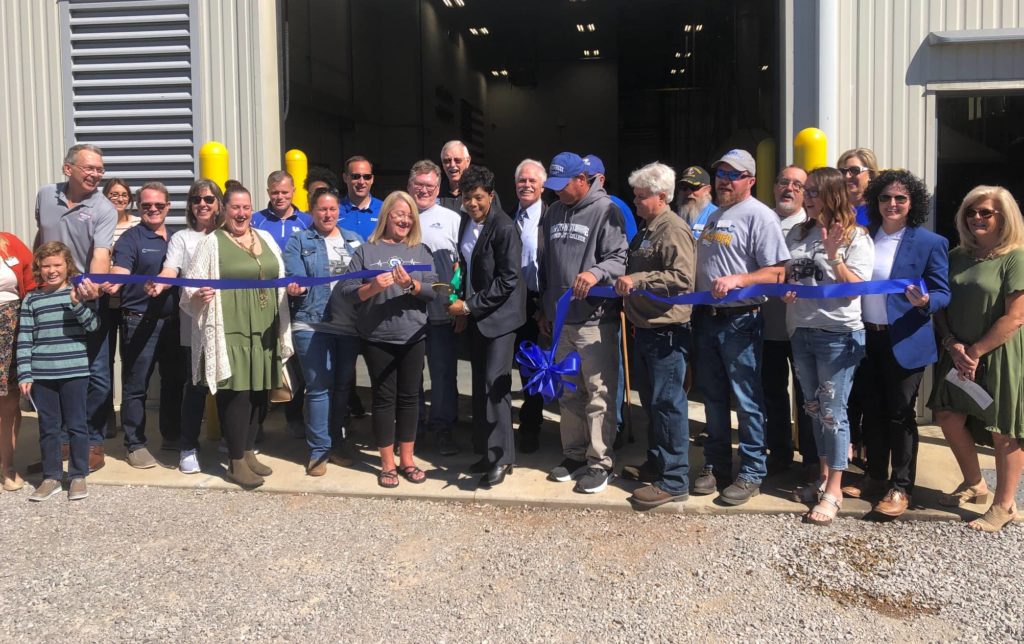 On the fifth anniversary of her appointment as president of Hopkinsville Community College, Dr. Alissa Young shared a gift with the community on Saturday – cutting the ribbon for the new flexible training center that will provide classrooms and labs for welding, diesel, and truck driver training programs.
HCC, Christian County Public Schools and Christian County Chamber of Commerce Received Nearly $4.3 Million in Grant from Kentucky Education and Workforce Development Cabinet in 2017 to double the size of the existing welding training facility to create the Flexible Training Center.
The facility was completed in 2020, but COVID protocols and regulations did not allow a celebratory event to be held for its opening until Saturday.
Dr. Young called the Flex Center an example of what Hopkinsville Community College is trying to accomplish.
click to download audioDr. Young called it a collaborative effort between local governments, the commercial sector, the agricultural industry and Fort Campbell, who are partners in the effort.
click to download audioDr. Young said the HCC welding training program has grown by 92% over the past year.
Bob Smith, president of HCC's vocational and technical studies division, called the state-of-the-art facility an opportunity to expand his current training in welding, truck driving and diesel technology.
click to download audioSmith said the new Flex Center will help meet the needs of a portion of the workforce where job skills are valued over a college degree.
click to download audioDr. Young echoed Smith's comments, saying more than 850 students have taken the school's CDL training since 2013, including 89 in the past year.