Opening of Haier Biomedical Dubai No. 001 Training Center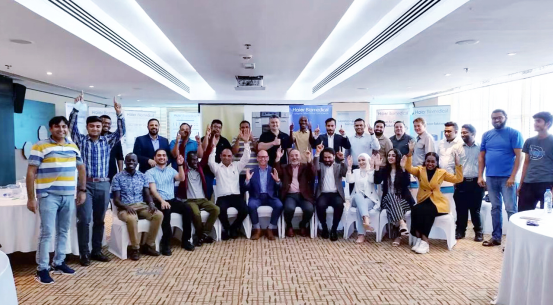 Haier Biomedical Dubai No. 001 Training Center Opened in June 2022 – three-day product and technology training successfully completed! Open and moderated by Director of International Business Operations Peter Pedersen, the training attracted 45 partners and key stakeholders from different countries and regions in Asia, Europe and Africa. The training focused on a variety of application scenarios, including Liquid Nitrogen Container SolutionsULT Solutions, Pharmaceutical solutions and reagentsBlood Solutions, Vaccine Solutions, and Laboratory Biosafety Solutions, and thoroughly explained various technology and aftermarket issues through on-site product experience, functional demonstration, and face-to-face product handling.
Many customers showed great interest in different scenario solutions and strong intention for on-site cooperation, and local partners were very satisfied with the training.
"The event brought together key Haier stakeholders from multiple regions, a real pleasure for me to speak freely with Haier's partners to fully understand and appreciate each individual market. The training was a two-way street in which the Haier Biomedical team also got first-hand market feedback directly from the participants – a great experience and the knowledge sharing was welcomed by all – and a big thank you to the Haier's local partner, LSS," said Mr. Pedersen, Director of International Business Operations.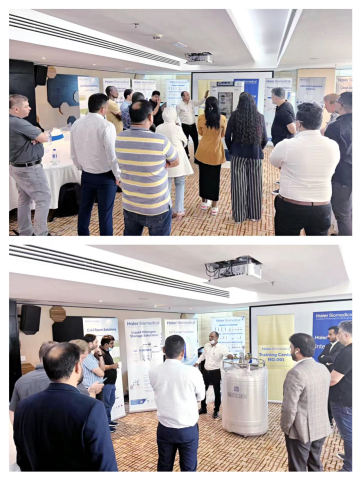 During the training, Haier's partners and key stakeholders had close contact and in-depth exchanges with Haier Biomedical Team on products and market situations. They also put forward many valuable suggestions which are of great importance to Haier Biomedical to improve product development and optimize product design for localized market conditions. In the future, Haier Biomedical will continue to take the lead in innovation to provide more professional products, services and solutions.
Media Contact
Company Name: Haier Biomedical
E-mail: Send an email
Call: +86-532-88935593
Country: China
Website: https://www.haiermedical.com/