Mark and Charlie Johnston – Britain's newest top training partners | Subjects: Mark Johnston, Ciaron Maher and David Eustace, Gai Waterhouse and Adrian Bott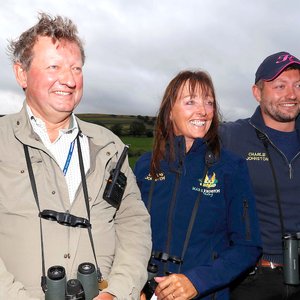 Jockeys, owners and trainers
Britain's growing trend to forge partnerships with top-tier coaches has accelerated with the news that Mark Johnston will be joined on the license by his son Charlie on January 1.
The Johnston's follow John and Thady Gosden, Ed and Simon Crisford, and Paul and Oliver Cole in joining forces to maintain a high level of daily activity and personal involvement. All of these operations are father-son operations.
Mark Johnston welcomed the opportunity to share the training at their huge complex on the outskirts of Middleham, North Yorkshire, noting that son Charlie already takes on much of the workload.
"I think there should be some recognition of that. He's been doing this job for three years, "said Father Mark. "But now is also the time for Charlie to share the responsibility as well. He passed all of his modules at BHA and his application was approved.
In an ever-changing racing world, big ropes are getting bigger and bigger. The sheer volume of horses and the resulting demands on trainers have prompted several high profile licensees to embrace the practice of taking a partner, which has long been a popular concept in New Zealand and more recently in Australia.
Some of the most well-known training partnerships in Australia include Ciaron Maher and David Eustache, who have over 500 horses on their books, spread across six locations – Ballarat, Cranbourne, Balnarring, Pakenham and Wangaratta in the Victoria countryside, as well as Sydney in New South Wales.
Gay Waterhouse and Adrien Bott, mostly Sydney-based, have had many G1 victories together, and both believe two heads are better than one, especially when there are so many horses at stake.
Bott explained, "There is enormous pressure involved in a training operation of our size. Besides the more visible aspect of owner and media relations, there is a lot to do behind the scenes, such as organizing training schedules, scheduling, organizing staff, managing financial affairs, etc. .
"This is why I think that training partnerships are more and more common and that they have been enormously successful," he added.
Mark Johnston is officially the most successful British coach of all time, having sent over 4,700 winners.