Aircraft Maintenance Service Provider in the Philippines Partners with Pilot Simulator Training Center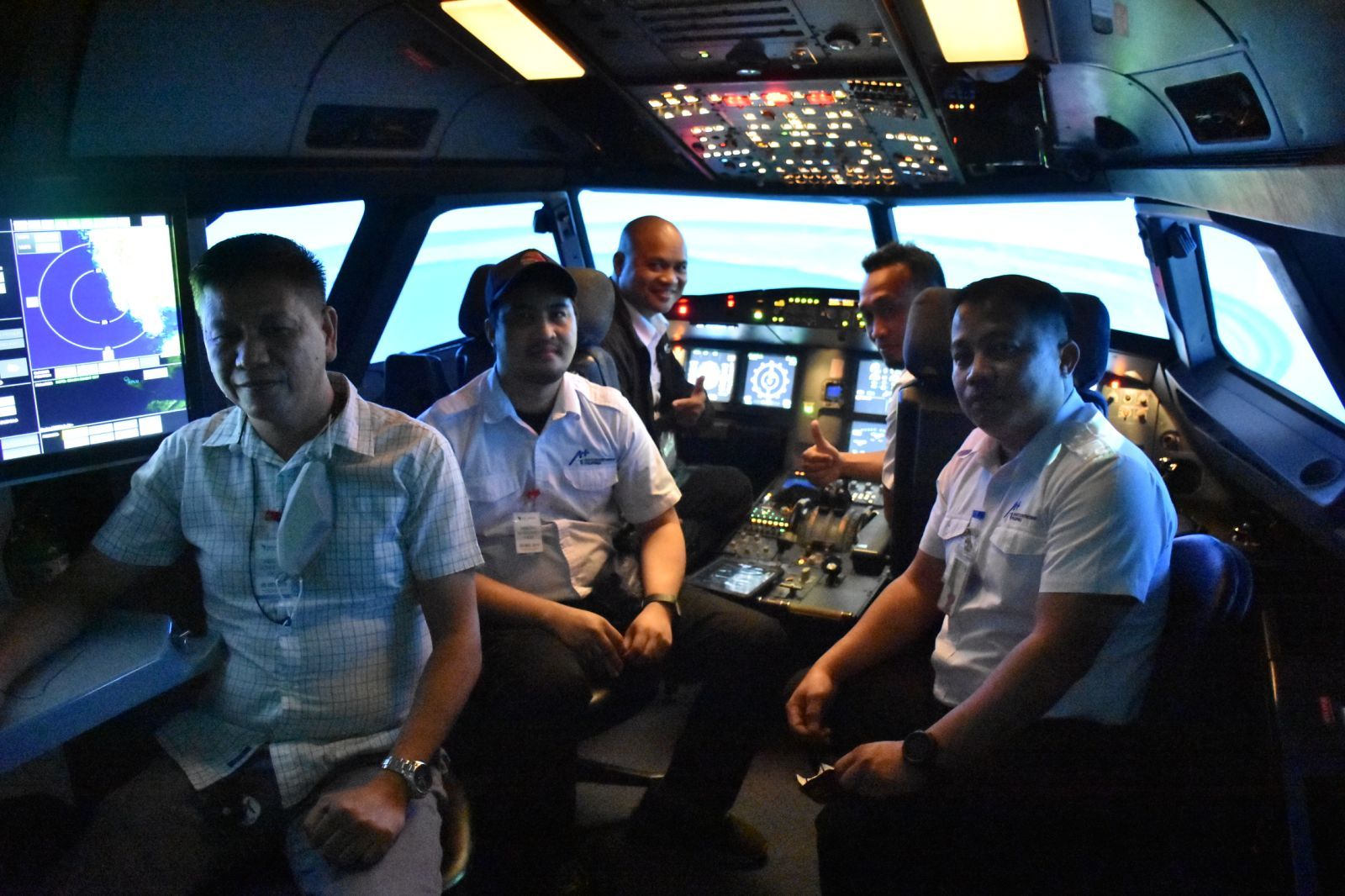 Alpha Aviation Group (AAG) is now a proud training solutions provider of Aviation Partnership Philippines (APlus), the country's second largest provider of line maintenance services (based on volume of flights handled) for aircraft narrow-body and wide-body.
"The COVID-19 pandemic has revolutionized the way we think and do things. The value of simulation training has become more pronounced not only in pilot training but also in aircraft maintenance and we have strategically positioned ourselves to meet the growing demand," says Mr. Cristopher Magdangal, Regional Director of AAG for Asia-Pacific.
What was previously done on a real aircraft, APlus is now able to provide engine ground start, emergency procedures and refresher training using the Fixed Base Simulator (FBS) or Flight Simulators (FFS) of AAG in FBS mode.
"This innovative training approach significantly reduces operating costs and reduces personnel and equipment downtime," says Magdangal.
"We believe this is a step in the right direction as APlus continues to recognize 'the value of optimizing ground time and providing time-sensitive solutions to its airline customers, and we are here to meet the training needs of APlus," Mr. Magdangal said.
As the collaboration continues to grow, AAG is pleased to share what our valued partners at APlus have to say:
"I am happy to use AAG's world-class equipment and facilities. They are international standards. AAG not only provided us with a good experience but also a good aircraft simulator capable of meeting the regulatory requirements for our engine break-in. Thank you and more AAG power," said Dick Botardo, training manager.
"It's been a great experience here at Alpha Aviation Group. We did EGR training to simulate emergency procedures during an engine run-up, which is a requirement of our daily work and yes, it's a great experience. Thank you," said OIC Light Maintenance Supervisor Lino Jubilan Jr.
"We are here at Alpha Aviation Group doing our Engine Ground Operation Refresher Course. very grateful because these new things we learned were able to meet our expectations. Thank you very much, Alpha Aviation Group," said Jose Ocon, Master Mechanic A.
"I am here now at Alpha Aviation Group and this is my first time using the simulator. The first thing I noticed was that the simulator is very accurate in reproducing emergency situations. We can execute the emergency procedures with precision… a crucial requirement for our qualification as certifying staff in our company. So this gave me the best experience. I look forward to doing another simulation. Thank you" , said Jerry Notorio, Master Mechanic A.
Source: Alpha Aviation Philippines Group press release
Photo credit: Alpha Aviation Group Philippines
You can also see our terms and conditions for our content policy.